Knowing what is faith in the Bible? The dictionary meaning of faith is reliance, trust and belief.
Hebrew 11:1 "now faith is the substance of things hoped for and the evidence of things not seen" Faith is given substance to things you are hoping to receive.
Another translation says, "it is the warranty deed of the things we have finally hoped is at last received".
Not relying on your strength or wisdom but absolute trust in God's awesome power. If the bible says that it is difficult to please God without faith, how can you then say you a Christian when you cannot please God? Your walk with God starts with faith.
What does the Bible says about Faith?
The Bible says that Faith is the in-depth knowledge of God's awesome ability to perform. It is the only force that gingers God to work. It is the principal instrument in the body of Christ; nothing works outside faith in the kingdom of God.
Our exploit in Christian life is the direct function of our in-depth knowledge of God's principles on faith and steadfastness.
Why faith is so important?
Faith is so important to a believer because its discover how big end generous God is through faith your Christian race depends entirely upon your absolute trust, confidence and steadfastness in God.
Faith is seeing what we want in the spiritual or spirit realm and calling it to come to manifestation in the physical.
Much has been said, written preached or better still demonstrated about faith but many still find it difficult to understand and put it to practice for it to produce result for them, Faith is always relevant and important in believers lives, As you pray have faith, be patience for your miracle is given already by God,
The Basis of Faith
Who is God? What is your depth of knowledge of Him?
What does it take to move God to act? What gives you confidence to ask and hope to receive?
If we take a critical study of the bible from Genesis to Revelation, most great men of faith always travelled a particular path to achieve beautiful results. They were righteous men. For it is written, the righteous shall live by faith.
These are certain basic facts about faith that we must know. In this article, we will expound on these facts.
Knowledge of the Word: What is faith based knowledge?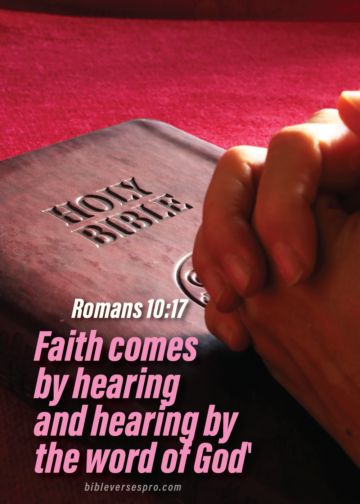 The basis of knowledge is information. What you do not hear, you do not know. The Bible gives every information we need as Christians. This information will equip you with a proper knowledge of God and gives you a good reason to trust Him.
Romans 10:17 "Faith comes by hearing and hearing by the word of God', What you learn of God, increase your faith and positively nurtures you to a victorious Christian life. For instance, if Abraham was not well informed' about God, he would not have been confident in His trust.
Genesis 17:11-2 "And when Abraham was ninety-nine years old the Lord appeared to him and said unto him. I am the Almighty God, walk before me and be thou perfect, and I will make my covenant between me and thee and will multiply thee exceedingly".
Every physical evidence pointed to impossibility. Sarah was passed the age of child bearing (menopause), But Abram trusted God. Trust is a firm belief in a person or something. So, there must be a form of relationship to effect any kind of trust. For you cannot trust who or what you do not know.
The strength of elasticity of Abram's faith moved God to act. Therefore, your depth of knowledge of God through his word will help you discover God and have faith in Him.
Obedience:
"Walk before me and be thou perfect". God also requires certain demands of us to achieve a good result.
What is biblical obedience?
Biblical obedience boosts your confidence in God's promises. For instance, a father promises a reward of a bar of chocolate if the son did his homework; the child will only be confident of the promise if he obeyed.
When you obey the word of God, you ask with confidence and your expectations are increased. Obedience is a pathway through which faith walks.
It is written, if my words abides in you and you in my words, ye shall ask whatever you will and it shall be given unto you"
Believing the Word: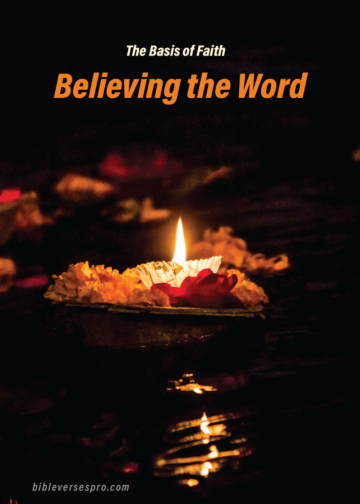 When you have a proper relationship with God, trusting him will be easy discovering who he is. When you trust God, you believe in His words.
We are bounds to face certain challenges and trials, many Christians have backslided, some are at the verge of quitting.
In the bible, great men like Abraham, the Apostles etc. faced such seemingly impossible challenges.
Their unstaggering belief and faith in God always saw them through. Your firm belief in the word of God matters because it stimulates your faith.
The beauty of God's awesome power is in impossible situations. When all human efforts have become fruitless, God proves himself.
Never Compromised:
Never compromise your Christian standard no matter the circumstance.
Daniel 3:16-18 "Shedrach, Meshach and Abednego answered and said to the king o king Nebuchadnezzar, we are not careful to answer thee in this matter. If be so our God whom we serve is able to deliver us from the burning fiery furnace, and will deliver us out of thine hand O king. But if not, be it known unto thee, O king, that we will not serve thy gods, nor worship the golden image which thou has set up".
This uncompromising stand in the face of such difficulty moved God to act. Challenges is the course that every Christian must take and faith is the on weapon applicable to achieve good results.
What is compromised faith?
See people in the Bible who compromised their faith