The Bible Verses about Salvation series covers all you need to know about Salvation through Christ Jesus while identifying how to know when you are saved
What is Salvation?
Salvation is the regeneration of the human heart from its Adamic (sinful) nature to the righteous nature of Christ.
Man in his fallen nature manifests sin and evil continually. Jeremiah 17:9 described the heart of men as deceitful and desperately wicked. Every attempt to develop the good in oneself proves abortive. However, God in his infinite mercy provided salvation to mankind through His Son Jesus Christ.
What is salvation according to the Bible?
Only through Christ can man experience salvation "For there is no other name under heaven given among men by which we must be saved" – Acts of the Apostle 4:12
Apostle Paul speaking about this issue said "In Adam all died
1 Corinthians 15:22, In another scripture he noted "through one man sin entered the world and death through sin and this death spread to all men because all sinned" – Romans 5:12.
The corruption of the human heart affects the total person. It is in this light that Job exclaimed "Who can bring a clean thing out of an unclean? No one" –  Job 14:4.
David also said "behold I was brought forth in iniquity and in sin my mother conceived me" – Psalm 51:5.
Paul again stated that "the carnal mind is enmity against God, for it is not subject to the laws of God, nor in deed can be. Before conversion, he pointed, believers were "by nature children of wrath" just like the rest of humanity Ephesians 2:3.
All of these scriptures affirm that man inherited our basic sinfulness. By nature therefore man tend towards evil and have no answer as to the way out.
However, Gods solution still has to come through one man. Only divine power can emancipate man from the slavery of sin. Even Paul the Apostle could not live a righteous life on his own.
Bible Verses About Salvation
Acts 2:38 (NLT) – "Peter replied, "Each of you must repent of your sins and turn to God, and be baptized in the name of Jesus Christ for the forgiveness of your sins. Then you will receive the gift of the Holy Spirit."
Matthew 8:18-22 – 18 When Jesus saw the crowd around him, he gave orders to cross to the other side of the lake. Then a teacher of the law came to him and said, "Teacher, I will follow you wherever you go." Jesus replied, "Foxes have dens and birds have nests, but the Son of Man has no place to lay his head." Another disciple said to him, "Lord, first let me go and bury my father." But Jesus told him, "Follow me, and let the dead bury their own dead."
Titus 3:5 (NASB) – "He saved us, not on the basis of deeds which we did in righteousness, but in accordance with His mercy, by the washing of regeneration and renewing by the Holy Spirit,"
Matthew 19:25-26 – When the disciples heard this, they were greatly astonished and asked, "Who then can be saved?" Jesus looked at them and said, "With man this is impossible, but with God all things are possible."
Romans 3:23 (NIV) – "for all have sinned and fall short of the glory of God"
Acts 16:30-33 (NASB) –
30 "and after he brought them out, he said, "Sirs, what must I do to be saved?"
31 They said, "Believe in the Lord Jesus, and you will be saved, you and your household."
32 And they spoke the word of God to him together with all who were in his house.
33 And he took them that very hour of the night and washed their wounds, and immediately he was baptized, he and all his household."
Romans 8:38-39 (NLT) – 38 And I am convinced that nothing can ever separate us from God's love. Neither death nor life, neither angels nor demons, neither our fears for today nor our worries about tomorrow—not even the powers of hell can separate us from God's love.
39 No power in the sky above or in the earth below—indeed, nothing in all creation will ever be able to separate us from the love of God that is revealed in Christ Jesus our Lord.
Ephesians 2:8-9 (ESV) – "For by grace you have been saved through faith. And this is not your own doing; it is the gift of God, not a result of works, so that no one may boast."
Acts 4:12 (NASB) – "And there is salvation in no one else; for there is no other name under heaven that has been given among mankind by which we must be saved."
John 14:6 (CEV) – "I am the way, the truth, and the life!" Jesus answered. "Without me, no one can go to the Father."
Matthew 7:21 (GNT) – "Not everyone who calls me 'Lord, Lord' will enter the Kingdom of heaven, but only those who do what my Father in heaven wants them to do."
John 3:16-18 (Amplified Bible) – ""For God so [greatly] loved and dearly prized the world, that He [even] gave His [One and] only begotten Son, so that whoever believes and trusts in Him [as Savior] shall not perish, but have eternal life. For God did not send the Son into the world to judge and condemn the world [that is, to initiate the final judgment of the world], but that the world might be saved through Him.

Whoever believes and has decided to trust in Him [as personal Savior and Lord] is not judged [for this one, there is no judgment, no rejection, no condemnation]; but the one who does not believe [and has decided to reject Him as personal Savior and Lord] is judged already [that one has been convicted and sentenced], because he has not believed and trusted in the name of the [One and] only begotten Son of God [the One who is truly unique, the only One of His kind, the One who alone can save him]."
Romans 3:8 (WEB) – "Why not (as we are slanderously reported, and as some affirm that we say), "Let us do evil, that good may come?" Those who say so are justly condemned."
What is the meaning of being saved?
He knew the perfect standard of God's laws but he was not able to achieve it. Recounting his effort he said. "I do not understand my own actions. For I do not do what I want but I do the very thing I hate. I do not do the good I want but the evil I do not want is what I do".
Then pointing to the influence of sin in his life he said "Now if I do what I do not want, it is no longer, I that do it but sin which dwells within me.
Continuing, he said" I delight in the law of God in my inmost self but I see in my members another law at war with the law of my mind and making me captive to the law of sin which dwells in my members. Wretched man that I am: who will deliver me from this body of death? Romans 7:15-22 (paraphrased).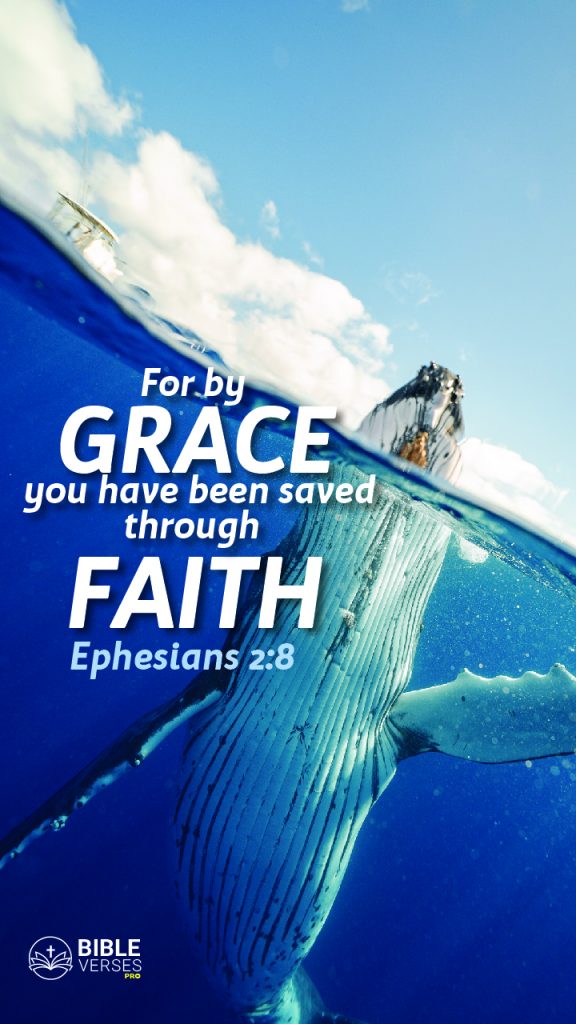 What does the Bible say about being saved?
These scriptures vividly disclose the helplessness of man as to his own salvation. God began the salvation of man by giving His own son who came, died for entire mankind. He was buried. On the third day, He rose from the dead and is now seated at the right hand of God.
God Himself started and completed the work of salvation of man. He said to man "If thou shall confess with thy mouth and shalt believe in thy heart that God has raised Him from the dead, thou shall be saved – Romans 10:9.
How is Salvation achieved?
Salvation is therefore God's provision which must be received by faith. One need only "Believe".
Having Faith in Christ.
Faith, we shall discover is God's common principle of dealing with mankind. If the Spirit of God convicts you of your sins and you believe in the sacrifice of the Son of God for atonement, you are saved.
Dear reader, you do not need to harbor any doubt about your salvation any more. It is real and effectual.  In Galatians 5:1 the Bible says "It is for freedom that Christ has set us free" (NIV)
Embrace the Freedom and Liberty that God has provided to Mankind
We must properly understand and embrace the freedom and liberty that God has provided to mankind in Christ. It is needless and pathetic that a lot of people, even some professing believers are still living in bondage of fear of so many issues of life and eternity.
Though some have gone through the common ritual of answering altar calls and not yielding their heart to the Holy Spirit. They confessed without believing so conversion could not take place. Anyone in this category must still need to believe the gospel, repent and be saved.
However, note should be taken here that salvation is only but the beginning of the entire Christian experience. Therefore still come along with me on as we journey this root of grace to God's Kingdom.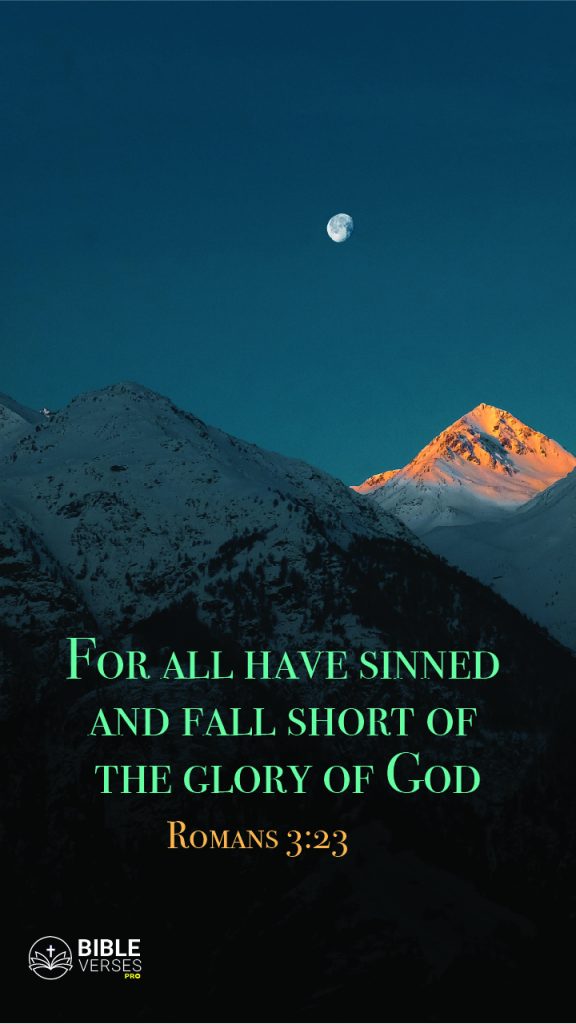 More Bible Verses About Salvation
Jeremiah 17:9 – (ESV) "The heart is deceitful above all things, and desperately sick; who can understand it?"
Acts. 4:12 (NKJV) – "Nor is there salvation in any other, for there is no other name under heaven given among men by which we must be saved."
1 Corinthians 15:22 (NLT) – "Just as everyone dies because we all belong to Adam, everyone who belongs to Christ will be given new life."
Romans 5:12 (NIV) – "Therefore, just as sin entered the world through one man, and death through sin, and in this way death came to all people, because all sinned–"
Job 14:4 (NLT) – "Who can bring purity out of an impure person? No one!"
Psalm 51:5 (NKJV) – "Behold, I was brought forth in iniquity, And in sin my mother conceived me."
Ephesians 2:3 (KJV) – "Among whom also we all had our conversation in times past in the lusts of our flesh, fulfilling the desires of the flesh and of the mind; and were by nature the children of wrath, even as others."
Galatians 5:1 (ASV) – "For freedom did Christ set us free: stand fast therefore, and be not entangled again in a yoke of bondage."
Psalm 21:5 – His glory is great through your salvation; splendor and majesty you bestow on him.
Acts 13:47 – For so the Lord has commanded us, saying, "'I have made you a light for the Gentiles, that you may bring salvation to the ends of the earth.'"
2 Timothy 3:15 – And how from childhood you have been acquainted with the sacred writings, which are able to make you wise for salvation through faith in Christ Jesus.
Ephesians 1:13 – In him you also, when you heard the word of truth, the gospel of your salvation, and believed in him, were sealed with the promised Holy Spirit,
Hebrews 2:3 – How shall we escape if we neglect such a great salvation? It was declared at first by the Lord, and it was attested to us by those who heard,
1 Peter 1:8-9 – Though you have not seen him, you love him. Though you do not now see him, you believe in him and rejoice with joy that is inexpressible and filled with glory, obtaining the outcome of your faith, the salvation of your souls.
Philippians 2:12 – Therefore, my beloved, as you have always obeyed, so now, not only as in my presence but much more in my absence, work out your own salvation with fear and trembling,
Titus 2:11 – For the grace of God has appeared, bringing salvation for all people,
2 Corinthians 6:2 – For he says, "In a favorable time I listened to you, and in a day of salvation I have helped you." Behold, now is the favorable time; behold, now is the day of salvation.
Psalm 25:5 – Lead me in your truth and teach me, for you are the God of my salvation; for you I wait all the day long.
1 Thessalonians 5:9 – For God has not destined us for wrath, but to obtain salvation through our Lord Jesus Christ,
Romans 1:16 – For I am not ashamed of the gospel, for it is the power of God for salvation to everyone who believes, to the Jew first and also to the Greek.
Psalm 60:5 – That your beloved ones may be delivered, give salvation by your right hand and answer us!
Jonah 2:9 – But I with the voice of thanksgiving will sacrifice to you; what I have vowed I will pay. Salvation belongs to the Lord!"
Psalm 3:8 – Salvation belongs to the Lord; your blessing be on your people! Selah
Acts 28:28 – Therefore let it be known to you that this salvation of God has been sent to the Gentiles; they will listen."
Psalm 62:1 – To the choirmaster: according to Jeduthun. A Psalm of David. For God alone my soul waits in silence; from him comes my salvation.
Psalm 37:39 – The salvation of the righteous is from the Lord; he is their stronghold in the time of trouble.
Acts 4:12 – And there is salvation in no one else, for there is no other name under heaven given among men by which we must be saved."
Bible Wallpapers for Mobile Phone – You are Saved
Download amazing wallpapers for your mobile phones for free