Should i get tattoos as a Christian or Is tattoo a sin? These has been the thought of most Christians. this article will give an insight on what the Bible says about tattoos with Bible Verses about tattoos or related to tattoo.
Origin of Tattooing in the Bible
Tattooing has been global practice across from the Neolithic times which is proven preserved mummified skin and ancient art in China's Taklamakan Desert c. 1200 B.C. while the Greek, the Romans, Egyptians and other culture later took to tattooing for either identifying spies, criminals or for rituals.
Is Tattoo a sin or Can Christians get tattoos?
But first, what is my personal view about tattoo and my personal view, i believe that tattoos are sinful as much as i am not trying to condemn anyone who has tattoo.
Christians should avoid tattooing. Tattoos will always be known as a sin in Christianity despite the advent of modernization. It is worrisome to see that the things that were once considered sinful are now acceptable.
According to Pastor Betty Miller , We strive become like our Lord, Jesus Christ and to reflect Him on earth. "What Would Jesus Do?" It is horrible imagining what my Lord (Jesus Christ) with tattoos on his body.
The only scars on Christ's body are the ones he got during crucifixion on the Cross of Calvary and not self-inflicting scars or tattoos.
The nails on His hands and pierced of His side on the cross where he bled and died so that your sins might be forgiven. Believers will put away anything that leads to bigger compromises
What the Word of God says about Tattoo?
The bigger question is how does God feel about tattoo? As a believer, is it to the Glory of God?

Bible Verses About Tattoos: What does the Bible says about tattoo
What does Leviticus 19:28 say about tattoos?
Leviticus 19:28 Ye shall not make any cuttings in your flesh for the dead, nor print any marks upon you: I am the LORD.
The New Living Translation of the Holy Bible stated it clearly "Do not cut your bodies for the dead, and do not mark your skin with tattoos. I am the LORD.
You will find some believers considering it as Old Testaments, but this Bible verses is clearly against tattoo in any form.
Is Leviticus 19:28 still relevant to us Presently? Sure! Believers all over considering a tattoo should answer the following questions. Why do i need a tattoo? Does the tattoo symbolizes idolatry, pagan or witchcraft?
Mutilate the physical body
2. 1 Corinthians 6:19-20 (ASV)  "Or know ye not that your body is a temple of the Holy Spirit which is in you, which ye have from God? and ye are not your own;"
Apostle Paul described the body as the temple of the Holy Spirit which is different with the Temple of Aphrodite at Corinth. The temple is known as a place of worship. The Holy Spirit owns the body of every believer (Temple) as the Holy Spirit lives in us.
Consequently, our bodies are not for our use, but of God and the Glory of God.
3. Deuteronomy 14:1 (ISV) "You are children of the LORD your God. You must not lacerate yourselves or shave your foreheads on account of the dead,
If we borrow a friend's car, we try as much as we can not to dent the car or make a mess of it. It is same as We do not have the right to do with our bodies as we wish.
Jesus Christ paid for us at the Cross, He paid for our sins that we might be His. Have bought an item knowing how valuable it is to us? "Jesus paid it all, all to Him we owe."
What does the Bible say about tattoos in Revelations?
4. Revelation 19:16 (ISV) – "On his robe that covers his thigh he has a name written: KING OF KINGS AND LORD OF LORDS"
Some people argue the verses about inscription on the Robe and Thigh of Jesus, leaving many wondering if Jesus had a tattoo?
The book of Revelation is characterized with literal sayings and symbolism. The same Revelation 19 in verse 12 describes Jesus' eyes are said to be "like blazing fire", while verse 13 states that "His robe is soaked in blood", and verse 15 describes a word coming out of His mouth.
It is clear these descriptions are literal. The mention of the name "KING OF KINGS AND LORD OF LORDS" written on His robe and His thigh could mean that they were written on the part of His robe that covered His thigh.
What does the Bible say about tattoos in the New Testament?
5. Romans 12:1-2 (AFV) – "I exhort you therefore, brethren, by the mercies of God, to present your bodies a living sacrifice, holy and well pleasing to God, which is your spiritual service. Do not conform yourselves to this world, but be transformed by the renewing of your mind in order that you may prove what is well pleasing and good, and the perfect will of God."
Some people want to put on tattoos to establish identity or independence and ownership of their bodies. The Bible in the New Testament encourages believers in the book of Romans: "to offer your bodies as a living sacrifice, holy and pleasing to God–this is your true and proper worship."
6. 1 Corinthians 10:23 (GNT) "We are allowed to do anything," so they say. That is true, but not everything is good. "We are allowed to do anything"–but not everything is helpful."
7. 1 Corinthians 10:31 (NASB) "Whether, then, you eat or drink or whatever you do, do all to the glory of God."
8. 1 Corinthians 3:16 (NIV) "Don't you know that you yourselves are God's temple and that God's Spirit dwells in your midst?"
9. 1 Timothy 2:9: In like manner, that women adorn themselves in modest apparel, with shamefastness and sobriety; not with braided hair, and gold or pearls or costly raiment;
In the Bible, the first printing on the body was done by God in Genesis 4:15, That is the mark on Cain which extending grace to the murderer. Bible Scholars often tag this as a sign of divine grace.
10. Ezekiel 9:4, (NLT) "He said to him, "Walk through the streets of Jerusalem and put a mark on the foreheads of all who weep and sigh because of the detestable sins being committed in their city."
11. Ezekiel 9:5 (NLT) "Then I heard the LORD say to the other men, "Follow him through the city and kill everyone whose forehead is not marked. Show no mercy; have no pity!"
12. Ezekiel 9:6 (NLT) "Kill them all—old and young, girls and women and little children. But do not touch anyone with the mark. Begin right here at the Temple." So, they began by killing the seventy leaders."
In Ezekiel 9:4-6 He (God) said to the prophet to "put a mark on the foreheads" of the faithful. In Isaiah 44:5, they are instructed to put a mark (tattoo) their arms with the words "of the Lord's." These marks are of the old covenant between God and His people.
What does Isaiah say about tattoos?
13. Isaiah 44:5 (NIV) "Some will say, 'I belong to the LORD'; others will call themselves by the name of Jacob; still others will write on their hand, 'The LORD's,' and will take the name Israel."
14. Isaiah 49:16 (NLT) "See, I have written your name on the palms of my hands. Always in my mind is a picture of Jerusalem's walls in ruins."
What are the motives behind tattoos?
15. Proverbs 16:2 (GNT) "You may think everything you do is right, but the LORD judges your motives."
There is always haste in taking a decision to have tattoos notwithstanding the long-term impacts it has on relationships, careers, the cost, and the pains of removing the tattoo. while many are faced with the regrets of having a tattoo.
Some people claim that having tattoos to help them have the Word of God inscribed on their body, they tend to deceive themselves as the motives are basically self-glorification. it all boils down to how they feel about themselves.
Is having a tattoo conforming to the world?
I am highly convinced that tattoos are conforming to worldly standards as much as many believers with tattoos. Is tattoo pleasing to God?
The act and nature are being accepted by some Christian is an attempt to get the Church to conform to the things of the world.
Printing Bible Verses on t-shirts, stickers on cars and tattoo on the body does not make anyone a better Christian of the child of God nor does it makes you a radical Christian.
16. 1 Peter 1:14-15 (NLT) "Be like children who obey. Do not desire to sin like you used to when you did not know any better."
17. Ephesians 4:24 (ESL) "and to put on the new self, created after the likeness of God in true righteousness and holiness."
18. Matthew 5:17 (ASV) "Think not that I came to destroy the law or the prophets: I came not to destroy, but to fulfil."
Why not to look down upon people with tattoos.
There are many Christian men and women with tattoos, and we do not have the right to condemn any believe with tattoo. we should show love to brothers and sisters in Christ regardless of appearance.
19. 1 Samuel 16:7 (ISV) "The LORD told Samuel, "Don't look at his appearance or his height, for I've rejected him. Truly, God does not see what man sees, for man looks at the outward appearance, but the LORD sees the heart."
20. John 7:24 (HCSB) "Stop judging according to outward appearances; rather judge according to righteous judgment."
It is not Biblical to look down on anyone with a tattoo because that singular act is regarded as a sin. It is not right to regard a person with tattoo as a non-Christian.
Other Reasons not to have a tattoo
Many people who put on a tattoo hardly think it thoroughly, the decision is mostly made in a haste with little time to think about the consequences of this action.
Apart from the warnings on the Bible Verses about tattoos, there are other reasons not to have a tattoo which I will briefly go through also with Bible verses supporting each of them.
i. Do you really know your Tattoo artist?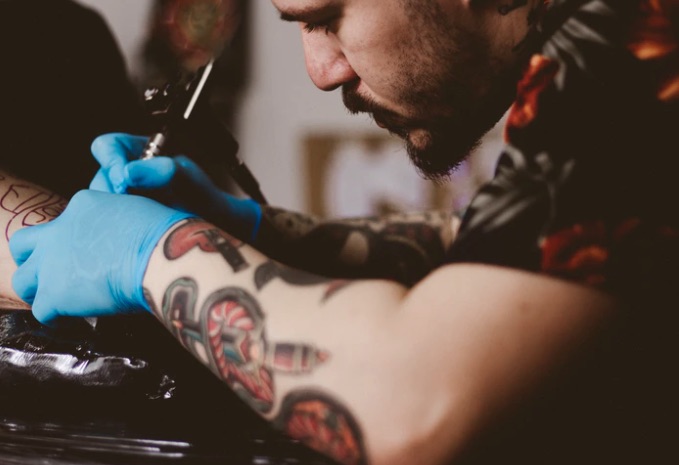 these artists use sharp body piercing equipment frequently that you don't know how it is being used and the health status of the tattoo artist. Some artist may leave you with serious infections like HIV/AIDs and Hepatitis.
21. Proverbs 16:25 "There is a path before each person that seems right, but it ends in death."
Just because you're not currently searching for a job doesn't mean you won't in the future. Keep that in mind when choosing the location for your new piece of artwork.
ii. Implication in Job Hunting
22. Proverbs 19:20 (NIV) "Listen to advice and accept discipline, and at the end you will be counted among the wise."
According to experts, having visible tattoos (i.e. tattoos on the face, neck, forearms, hands, and lower legs.) makes is more harder to get hired.
Not searching for a job now is not a guarantee to have a tattoo as you may be searching in the future.
iii. Tattoo and Pregnancy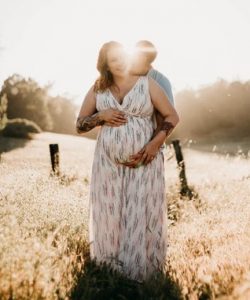 For women, getting pregnant may affect the shape and form of your tattoo depending on the location of your tattoo due to gain or loss of weight which may stretch the tattoo. this may result in the making your tattoo looking different from the original design.
23. Proverbs 22:3 (NLT) "A prudent person foresees danger and takes precautions. The simpleton goes blindly on and suffers the consequences."
iv. Blocking Your Sweat Gland
Medical Experts have revealed from a recent study that having a tattoo affects your body sweats. There is a possibility that the ink on your skin may block sweat as our bodies need to sweat to avoid overheating.