What do we mean by

Self worth …?
Before we dive into Bible verses about Self Worth, lets talk a time and know what Self Worth means.
Self worth is the total Acceptance, measure and  understanding  of your value and regards of  your own personality in spite of what people may think , say or feel about you.
There are so many words to describe how we feel about ourselves, how we think about ourselves, and how we act towards ourselves. It's understandable if they all start to blend together for you; however, they are indeed different concepts with unique meanings, findings, and purposes.
This is in regards to your self-esteem, self-compassion, self-acceptance, self-respect, self-confidence, self-love, self-care, and so on.
Now Let's take a look at what the bible tells us about self worth.
Self worth in God. 
You can only know your self worth in God if you  understand God longs for us to truly believe that we are a treasure to Him; and that grace is in fact, a free gift. Only when we recognize that as God's children we are inherently special to Him.
can we imagine why He might give His life to be close to us?
Most of us are familiar with the second commandment: "Love your neighbors as you love yourself." Have you noticed that the understanding here is that you start off by loving yourself?
 Bible Verses about Self Worth and Beauty :
 Matthew 6:28-29 (ESV) " And why are you anxious about clothing? Consider the lilies of the field, how they grow: they neither toil nor spin, yet I tell you, even Solomon in all his glory was not arrayed like one of these " . 
Genesis 1:27  (ESV)  "So God created man in his own image, in the image of God he created him; male and female he created them ". The realisation that God created man in his very perfection is a self  morale boost to be able to strive and do the impossible when no one believes in you.
Matt 10:29-31 (ESV) Are not two sparrows sold for a penny? And not one of them will fall to the ground apart from your Father. But even the hairs of your head are all numbered. Fear not, therefore; you are of more value than many sparrows. 
Song of Solomon 4:7 (ESV) You are altogether beautiful, my love; there is no flaw in you.
Psalm 139: 14, 17 (ESV)  I praise you, for I am fearfully and wonderfully made. How precious to me are your thoughts, O God! How vast is the sum of them!
Isaiah 45:9 (ESV) "Woe to him who strives with him who formed him, a pot among earthen pots! Does the clay say to him who forms it, 'What are you making?'or 'Your work has no handles'?
Psalm 34:5 (ESV) Those who look to him are radiant, and their faces shall never be ashamed.
Romans 5:6-8 (ESV) For while we were still weak, at the right time Christ died for the ungodly. For one will scarcely die for a righteous person—though perhaps for a good person one would dare even to die—  but God shows his love for us in that while we were still sinners, Christ died for us. 
Ephesians 2:10 (ESV) For we are his workmanship, created in Christ Jesus for good works, which God prepared beforehand, that we should walk in them.
Proverbs 31:30  (ESV) Charm is deceitful, and beauty is vain, but a woman who fears the Lord is to be praised.
How do I know my worth?
Most often people are dipped into this confusion of how to discover their self worth and mounting a hill of  pressure on themselves. Discovering your self worth is by yourself a honest and conscious examination of yourself, what are those things you appreciate about your own self, traits, actions, Morales and standard, strength and weakness, uniqueness that makes you differ from others, for when you don't know your self worth, you are easily vulnerable to others and Bible Verses about self worth will guide you.
It basically requires you to pay attention to everything that makes you and represents you, like ;
Know your confidence 

Know your strength and weakness.

Know what and those things that motivates you.

Know Your limits and boundaries.

Know Your core values and standards.

Know Your Emotional being.

Know your likes and dislikes
Scripture to Grow Your Confidence & Self Worth

:
Psalm 27:3 " Though an army besiege me, my heart will not fear, though war break out against me, even then I will be confident " .
Psalm 139 : 13-14 " For you created my inmost being;    you knit me together in my mother's womb. I praise you because I am fearfully and wonderfully made;  your works are wonderful, I know that full well ".
Proverbs 3: 25-26. " Have no fear of sudden disaster or of the ruin that overtakes the wicked for the Lord will be at your side and will keep your foot from being snared".
Joshua 1:19. " Have I not commanded you? Be strong and courageous. Do not be afraid; do not be discouraged, for the Lord your God will be with you wherever you go".
Hebrew 4:16. " Let us then approach God's throne of grace with confidence, so that we may receive mercy and find grace to help us in our time of need ".
Hebrews 10:35–36  "do not throw away your confidence; it will be richly rewarded. You need to persevere so that when you have done the will of God, you will receive what he has promised."
What does God say about believing in yourself?
Proverbs 3:5-6 ESV "Trust in the Lord with all your heart, and do not lean on your own understanding. In all your ways acknowledge him, and he will make straight your paths."
Isaiah 41:10 ESV  "Fear not, for I am with you; be not dismayed, for I am your God; I will strengthen you, I will help you, I will uphold you with my righteous right hand."
Proverbs 16:9 ESV "The heart of man plans his way, but the Lord establishes his steps".
Philippians 4:13 ESV "I can do all things through him who strengthens me."
Proverbs 28:26 ESV "Whoever trusts in his own mind is a fool, but he who walks in wisdom will be delivered."
Isaiah 40:31 ESV "But they who wait for the Lord shall renew their strength; they shall mount up with wings like eagles; they shall run and not be weary; they shall walk and not faint."
Hebrews 11:1 ESV "Now faith is the assurance of things hoped for, the conviction of things not seen."

Isaiah 43:1-4 ESV "

But now thus says the Lord, he who created you, O Jacob, he who formed you, O Israel: "Fear not, for I have redeemed you; I have called you by name, you are mine. When you pass through the waters, I will be with you; and through the rivers, they shall not overwhelm you; when you walk through fire you shall not be burned, and the flame shall not consume you. For I am the Lord your God, the Holy One of Israel, your Savior. I give Egypt as your ransom, Cush and Seba in exchange for you. Because you are precious in my eyes, and honored, and I love you, I give men in return for you, peoples in exchange for your life."
Psalm 30:5 ESV "For his anger is but for a moment, and his favor is for a lifetime. Weeping may tarry for the night, but joy comes with."
Proverbs 3:1-5:6 ESV "My son, do not forget my teaching, but let your heart keep my commandments, for length of days and years of life and peace they will add to you. Let not steadfast love and faithfulness forsake you; bind them around your neck; write them on the tablet of your heart. So you will find favor and good success in the sight of God and man. Trust in the Lord with all your heart, and do not lean on your own understanding. …"
Our Confidence Comes From God 
Our confidence comes from our faith resting on God's limitless, supreme and Almighty Power, which is always capable of making impossible things happen, for our human wisdom is so finite, with it's limited perspective. 1st Corinthians 3-5.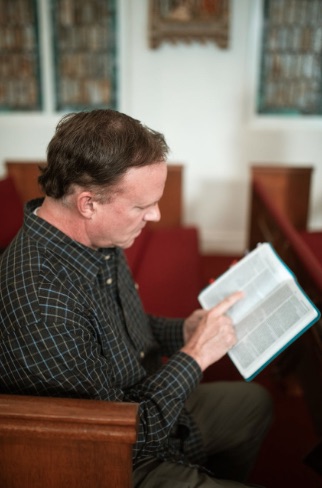 As a believer God-confidence means depending completely upon God and His strength to handle the things in your life.  It's not about your strength or the confidence that you put into earthly things. Having a worldly focus means putting your confidence into things like money, education, people and appearance.  Having a Godly focus means to seek those things from above.
What does Psalm 46: 5 says

. 

" God is in the midst of her; she shall not be moved: God shall help her, and that right early " , Psalms 46:5. This implies no matter the obstacles, challenges , any issues that seems like a high mountain, is always there and ready to be our rescue and make it all go away. Just call on Him and he will answer you.
How do I get Godly confidence?
The first step in God-confidence is a personal relationship with God, in true essence, you have to be born again and accept Jesus Christ into your life. After then you engage yourself in the work with God in the following ways.
Prayer :

you must engage in the altar of prayer, according to 1John 5:14 " 14 And this is the confidence that we have in him, that, if we ask any thing according to his will, He heareth us ". Having the knowing that he is a hearing and answering Father.
Faith :

Engage your faith with an unshakable belief and understanding that God is able to do all things, … "  But let him ask in faith, nothing wavering. For He that wavereth is like a wave of the sea driven with the wind and tossed.For let not that man think that He shall receive any thing of the Lord ". James 1:6-8.
Trust : 

you have to trust the providential operation of God and be open to his subtle guidance , it may be through your imagination, dreams, visions, or catching the light from the word of God.
Eradication of Fear : the bible tells us " 7 For God hath not given us the spirit of fear; but of power, and of love, and of a sound mind ". This boosts your confidence and morale.
Demonstrate Your confidence .
 What are the signs of low self esteem
fear of failure or embarrassment.

negative self-talk and comparisons to others.

can't take compliments and shows mixed feelings of anxiety or stress.

avoiding new things and not taking up opportunities.

not being able to deal with normal levels of frustration.

feeling unloved and unwanted.
 What can cause Low self esteem 
anxiety.

trauma or abuse.

friends who are bad influences.

bullying or loneliness.

poor performance at work or unrealistic goals.

ongoing medical issues.
Prayer topics to improve self worth
Many people around you face low self esteem , not just kids alone, even adults maybe in some stages of their life, at work or you feel incapable of your ability to be a parent, make relevant decisions and a whole lot.
These are some prayer topics and  scriptures to guide you through…
For this thing I besought the Lord thrice, that it might depart from me. And He said unto me, My grace is sufficient for thee: for my strength is made perfect in weakness. Most gladly therefore will I rather glory in my infirmities, that power of Christ may rest upon me.Therefore I take pleasure in infirmities, in reproaches, in necessities, in persecutions, in distresses for Christ's sake: for when I am weak, then am I strong". – 2 Corinthians 12: 8.
 For thou hast possessed my reins: thou hast covered me in my mother's womb. I will praise thee; for I am fearfully and wonderfully made: marvellous are thy works; and that my soul knoweth right well. –

Psalm 139: 13-14
 Haven't I commanded thee? Be strong and of a good courage; be not afraid, neither be thou dismayed: for the LORD thy God is with thee whithersoever thou goest. –

Joshua 1:9
Come unto me, all ye that labour and are heavy laden, and I will give you rest.Take my yoke upon you, and learn of me; for I am meek and lowly in heart: and ye shall find rest unto your souls. For my yoke is easy, and my burden is light. –

Matthew 11: 28-30.
 The LORD is my strength and my shield; my heart trusted in him, and I am helped: therefore my heart greatly rejoiceth; and with my song will I praise him.  The LORD is their strength, and He is the saving strength of his anointed.  –

Psalm 28: 7-8

Not slothful in business; fervent in spirit; serving the Lord, Rejoicing in hope; patient in tribulation; continuing instant in prayer;  –

Romans 12: 11- 12 .
Download Phone Wallpaper on Bible Verses on Self Worth